Partner Lawyer of SUE ABOGADOS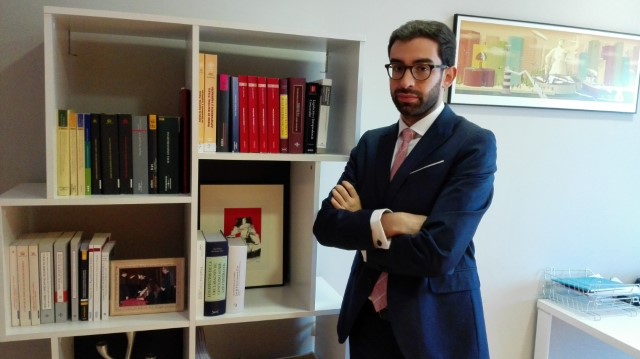 Law Degree, University of Valencia
Master of Laws (L.L.M.) degree in practice of law (University of Valencia and Valencia Bar Association). Graduated with honours.
PhD on Procedural Law, University of Valencia, having conducted research at Harvard Law School (U.S.), as well as at Oxford University (England).
Current member of an academical research team at Universidad Católica de Valencia (Vicerrectorado de Investigación y Docencia), together with other lawyers and professors, as well as collaborator within the research team "Proceso y tutela efectiva" before the University of Valencia (Procedural Law Department).
Proficiency Certificate (CPE) in English, University of Cambridge, and IGCSE Certificate in German.
Has taught classes as professor at Centro Universitario Villanueva's Master of Laws Degree (affiliated with Universidad Complutense de Madrid).
Has published several academic articles and books regarding Insolvency Law, Civil Procedural Law and Private International Law:
Coauthor of the book Procedural aspects under Insolvency Law, ed. Bosch, 2015
Author of the chapter "Spanish Insolvency Law's regulation of conflict of laws", VV.AA., Jurisdiction, recognition and enforcement of Civil and Commercial Law judgements in the European Union, ed. Tirant lo Blanch, 2016.
Has collaborated in the legal review and update of the book published by judge FLORS MATÍES, J., GPS Procesal Civil, ed. Tirant lo Blanch, (2nd, 3rd and 4th  editions), 2018, 2019 and 2020.
Author of the chapter "Insolvency Law Mediation", VV.AA., Spanish Mediation Laws. Analysis and new proposals, Tirant lo Blanch, 2018.
Academic coordinator and coauthor of the book Civil Enforcement Forms. With case-law studies (including mortgage foreclosures and unfair contract terms), ed. Tirant lo Blanch, 2019.
Author of the chapter "Proof of Foreign Law and Information Proceeding", VV.AA., Spanish civil and commercial international legal cooperation beyond the EU, ed. Tirant lo Blanch, 2019.
Director and coauthor of the book Unfair Commercial Practices and its Procedural Law Treatment, ed. Tirant lo Blanch, 2020.
Author and coauthor of several articles published in various academic peer-reviewed journals (Anuario de Derecho Concursal; Revista Jurídica de la Comunidad Valenciana – Tirant lo Blanch; Fundación Iuris Tantum – rBD).